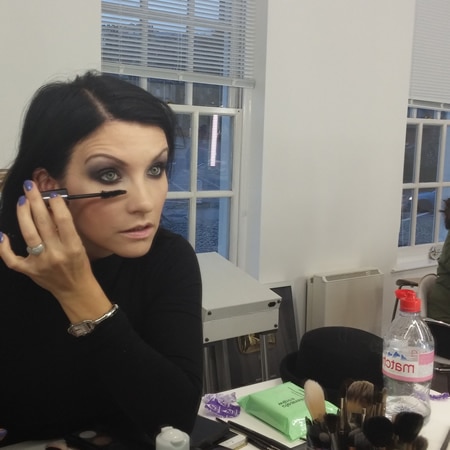 1 to 1 makeup lessons £50
As the saying goes, 'beauty is in the eye of the beholder' – so max out your wow factor with one of these stunning makeup courses and lessons that I have available for you if you live within Tunbridge Wells or, the surrounding areas within Kent. I offer personalised 1:1 lessons that give you the ultimate makeover, these fantastic sessions let you get the most from your cosmetic repertoire.
What does each makeup course cover?
From my base in Tunbridge Wells, Kent, I offer a range of makeup lessons, and this 2hr course specifically focuses on showing you how to maximise the impact of the merchandise you know and love. You'll be shown how to correctly apply a whole range of makeup products, starting with the basics – foundation, concealer, powder – before moving onto the more colourful elements of facial beauty such as eyeshadow, blusher and lipstick.
My personalised makeup lessons also cover newer makeup trends such as contouring and highlighting, allowing you to revolutionise your face shape like a professional makeup artist. We'll look at the best brushes to use for each product, and show you the correct way to layer your cosmetics to stop them wearing off during the course of the day.
From a fresh day look, I'll then transform you into evening elegance, demonstrating in the second part of the makeup lessons about how to adapt your makeup to suit a more glamorous scenario. With the subtle addition of different colours and techniques you can quickly go from daytime natural, to smooth and elegant, with just a few minutes' work.
Where do the lessons take place?
The makeup courses are all at my comfortable home just outside Tunbridge Wells, so it's ideally placed for anyone in the South East looking to revitalise their visual appeal. The 1:1 makeup lessons are also a great choice if you spend a lot of time partying or socialising in the capital, drastically reducing the amount of time required to get you looking your best.
How long is each makeup lesson?
Every individual makeup course lasts for two hours, these two hour lessons allow me plenty of time to show you all the ins and outs of the makeup trade as well as giving you the opportunity to ask questions and discuss the techniques I use.
Ideal for anyone and everyone who loves to look and feel fabulous, my magical makeup lessons keep Kentish gents on their toes and the ladies green with envy. The quality time and the attention to detail that each customised cosmetic lesson offers means they're sure to prove extremely popular as a present for family and friends, but whether it's as a treat for yourself or for someone special, we know you'll love every minute of my personalised makeup lesson in Tunbridge Wells and makeup courses throughout Kent.
These makeup lessons in Tunbridge Wells are always great fun!